many many many brand new items under the cut! :)
permanent sale post; frequently updated!


priority given to confirmations

no additional pictures
comments screened
thank you :)

BNIB = Brand new in bag

do email me here : jazreeltan17@gmail.com





LoveBonito Taia Kate Dress (White)
BNIB
$33.50 mailed

Size M



Size M measures 16" to 18" PTP, 14.5" to 16.5" waist, 19" to 21" hips, 32" dow




Exposed back zip closure. Made of thick and stretchy textured polyester blend.



Trades possible for the same dress in Size S (white/cobalt only)





TVD Miranda Leather Shorts (Oxblood) - M
BNIB
$27.50 mailed



TVD Miranda Leather Shorts (Black) - M
BNIB
$27.50 mailed

M: Waist Across 14" Length 11" Thigh Opening 11" (Fits UK8-10)Made of faux leather || Concealed hook & zip closure || Functional pockets [Model wears S]
Yina wears M






TVD Denim Empire Highwaist Shorts in Dark Wash- M
BNIB
$26.50 mailed

M: Waist 12.5"-13.5" Hips 16.5" Length: 13" Thigh Opening: 11" (Fits UK8)
Yina wears M





TTR Fairylights Fishtail Skirt in Blackberry - M
worn once
$26.00 mailed

EXCLUSIVELY MANUFACTURED BY TTR

One of our best selling design makes a comeback in a new shade!
We picked this regal purple tone for it's uniqueness,
you'll be surprised at how versatile it is in terms of mixing and matching!
Nail the look by pairing it with our floral chiffon slips,
you'll be looking your best all summer!

Measurements:

Size M
Waist: 13"


Length (same for all sizes): 20" on shorter side, 36.5" on longer sideMade of chiffon polyester.
Comes with string hoops at both sides.
Side zip closure, fully lined and non sheer.




TTR Tea Party Madness Skirt in Black
BNIB
$28 mailed

Exclusively manufactured by TTRThis is, in our opinion the most perfect outfit for a tea party!
Be the envy of the Dormouse, March Hare and even the Mad Hatter in this quirky polka dotted piece!
Wear it as a skirt, or a tube dress if you like!

Measurements:

Waist: 10.5-15.5"
Length: 31"

Best fits UK4-12 as a rough gauge.

Made of quality lycra rayon blend, inner lined.



TTR Tropical Blooms Bralet in Cherry Pink - S
BNIB
$27 mailed

EXCLUSIVELY MANUFACTURED BY TTRSize S
Ptp 14.5"
Length 18"
Mid Waist 13"Made of cotton polyester rayon blend.
Slightly stretchable.
Comes with back zip and adjustable straps.
Boning at cups and bodice.




TTR Take a Bow Blazer in Black
BNIB
$35mailed

Exclusively manufactured by TTR

We wanted a blazer which can be worn for both work and play.
And you know us,
we love adding little details to make your outfit look happier!
Fold up the sleeves to reveal the cutest bow printed inner lining,
as you can tell, this is not your usual blazer.
The tuxedo style lapels and double layered faux pockets are put in place to make sure you stand out from the blazer crowd!

Measurements:

Ptp: 17.5"
Full sleeves length: 23"
Shoulder width: 15.5"
Length 24.5"

Made of twill cotton blend.
Inner lined with quality silk polyester material.




TTR Fresh Picks Denim Hot Shorts - L
in Dark Wash
BNIB
$26 mailed

Exclusively manufactured for TTR

Here's our very own version of summer hot shorts in denim florals!
We plowed through heaps and heaps of denim floral cloth before we settled on this one.
Featuring florals in full bloom, we figured it's the best way to say hi to this season!
Throw on your favourite crochet or lace top and you'll be ready to strut down the summer heated up streets!

Measurements:

Size L
Normal waist: 14.5 - 15"
Length: 10.5"
Hips: 17.5 - 18"
Thigh opening: 11.5"

Made of denim material, might expand slightly after multiple washes.
Comes with button and front zip closure.





thevelvetdolls Tropicano Floral Shorts - M
BNIB
$26.50 mailed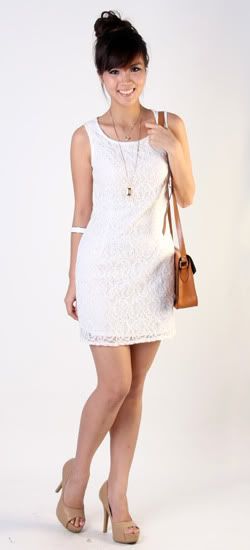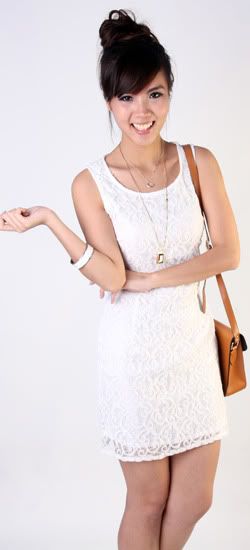 White (Slight sheer)

Myglamourplace Lace Overlay Tank Dress in White
$27mail

BNIB

Pit to Pit: 15 – 17.5 inches
Shoulder to Hem: 33 inches
Made of stretchable lace. Fully lined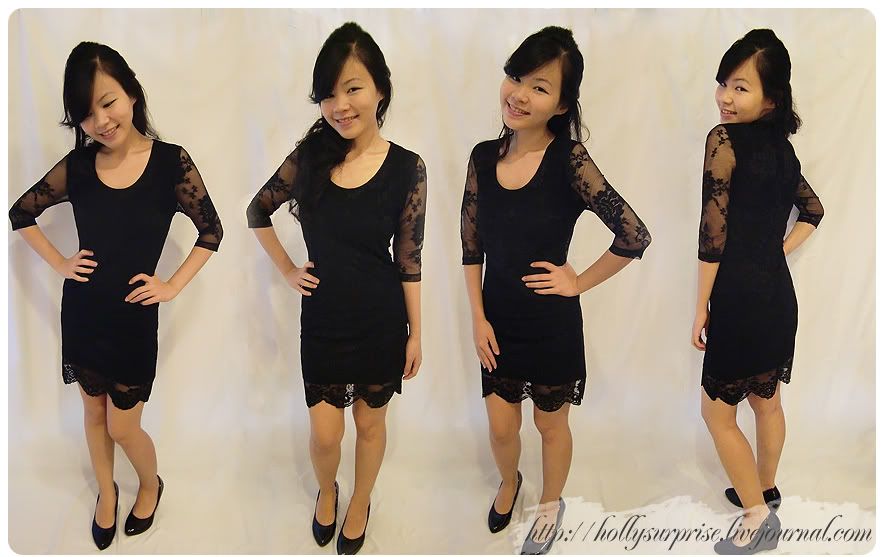 hollusurprise Femme Fatale
BRAND NEW

15.5 - 18" ptp
33" long
soft french lace overlay
back hidden zip
inner soft cotten material


$22 mailed

credits to hollysurprise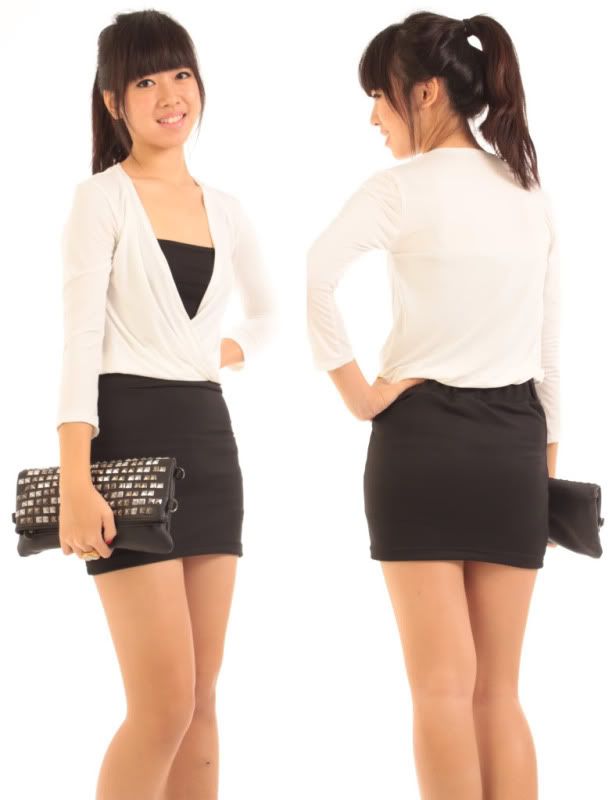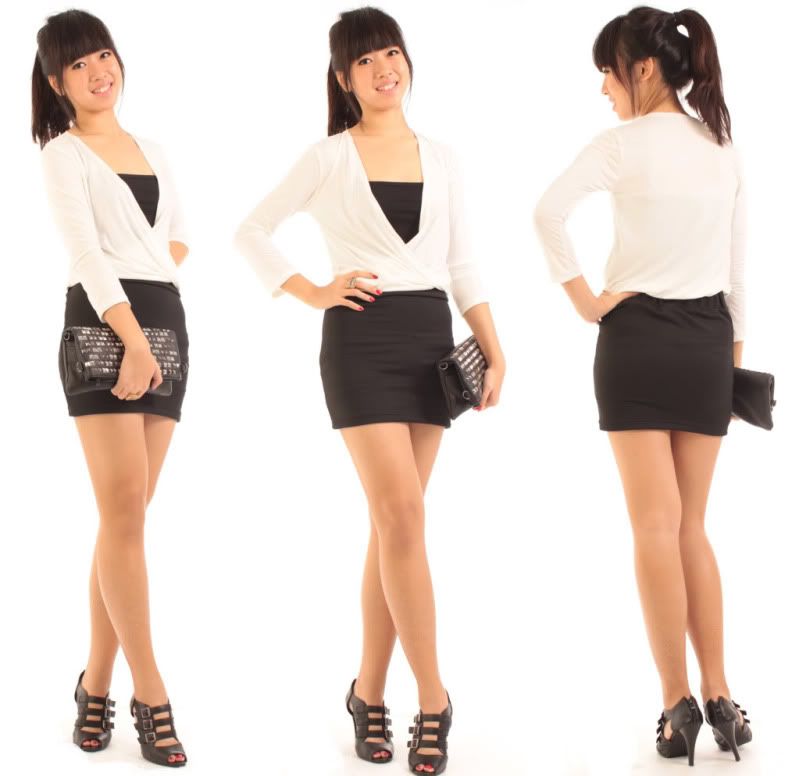 Nerissa's Dress
Brand new

measurements as above
made of awesome material!

$25 mailed







Bonitichico tubedress in fuschia
Brand new in bag

Extremely flattering and love at first sight for all of us.
In the perfect summer hues, everyone had a colour to keep!
Extremely good quality material (same as the pleated sundress) and fully lined. Not sheer.
Comes with anti-slip and "bone" structure.
ptp 12.5" (lay flat) 17" (stretched) down 28"

$28.50 mailed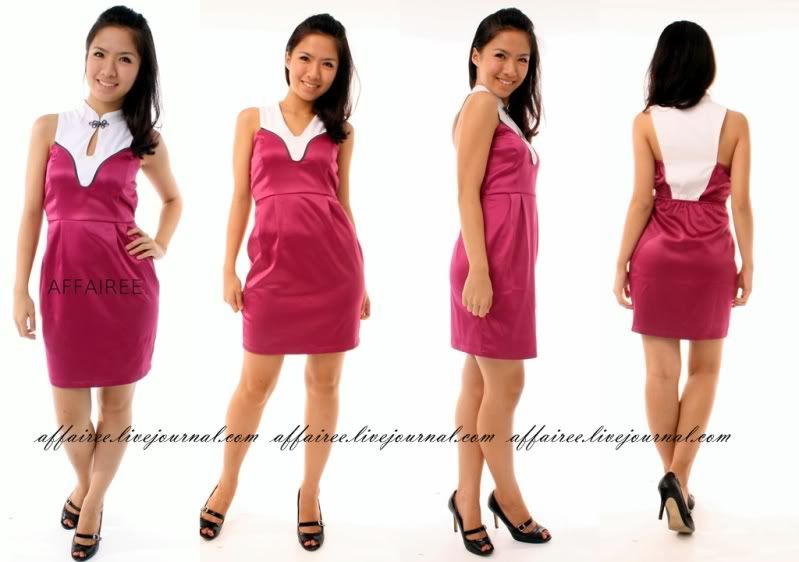 can be worn as an office dress when collars are tucked in!




unique detailing at chest.
bra will not show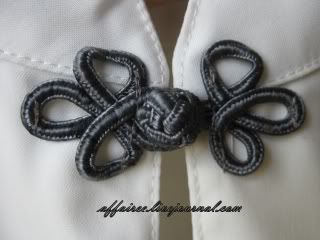 Affairee ASOS Inspired Cheongsam
Worn once, in fab condition

good material! wont fur

32" length
18" across hip
ptp fits up to uk 10 best

$25 mailed




MyGlamourPlace Vennie Dress
Brand new

Measurements as above
$24 mailed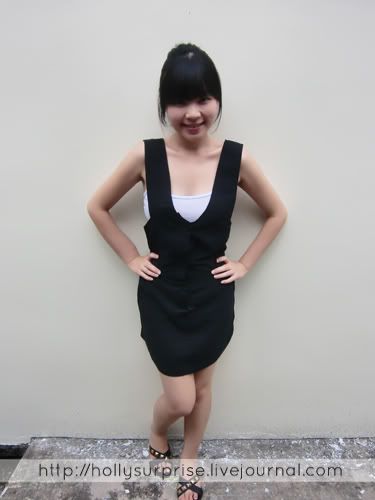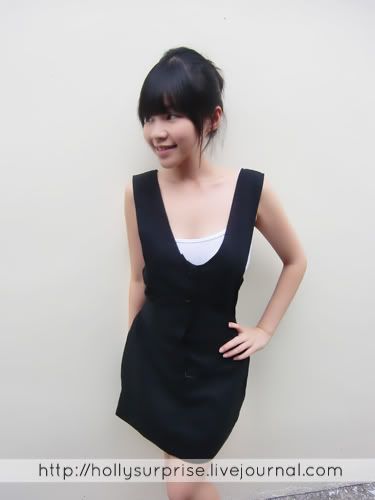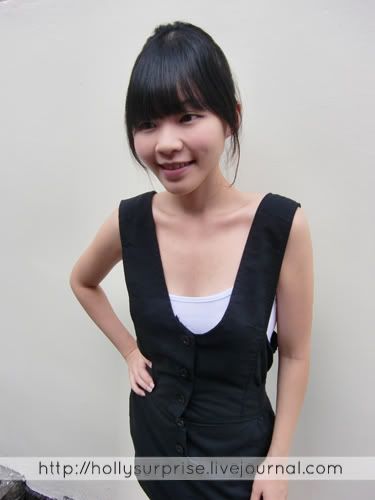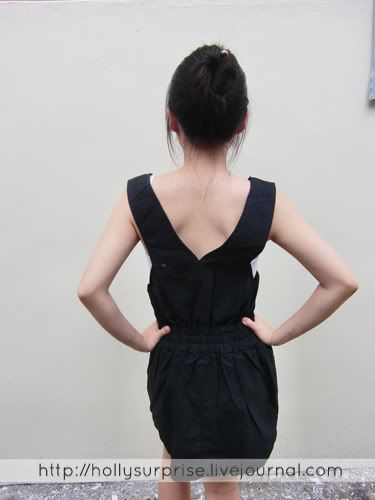 hollysurprise Black Jumper Dress
BRAND NEW

16 - 20" across
32" down

really cute but too short for me D:

$15 mailed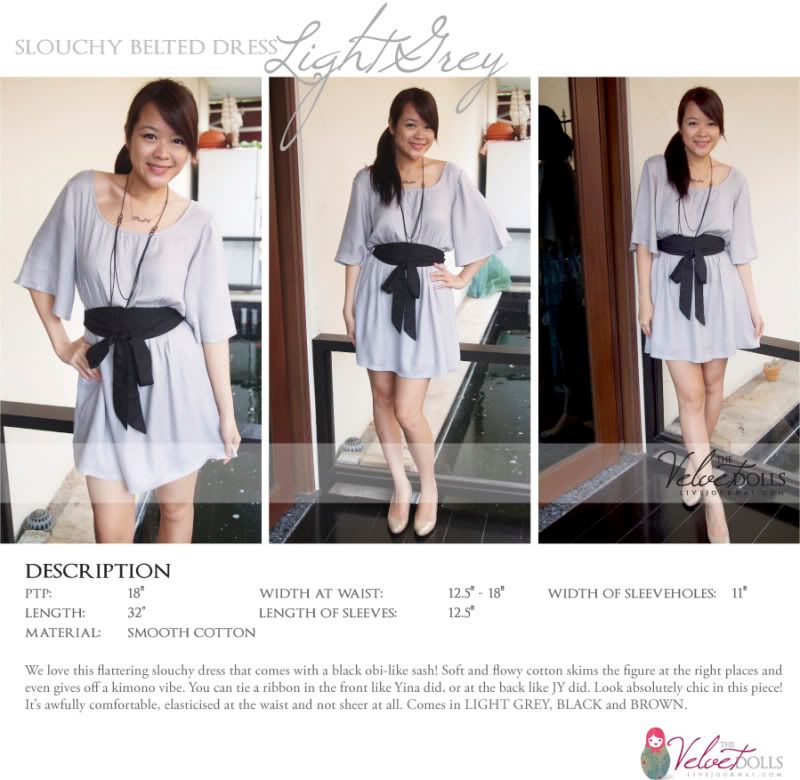 Thevelvetdolls Slouchy Grey Dress
Brand new!

$27 mailed






Intoxiquette Fairy dress in Nude pink
Brand new!

There's something about swirly twirly about this dress that makes it such an adorable piece!
Reminds us vaguely about childhood dreams of fairytale endings and princesses in gowns.
Be your own princess in this season's hottest shade of nude - the nude pink.
Comes with matching midnight blue satin belt.



16.5" ptp
34" length; from shoulders
Made of chiffon, fully lined, side zip , free satin belt
suitable for uk 6 - 10


$25mailed





Sass & Bide inspired leggings
Brand new in bag

$22.50mailed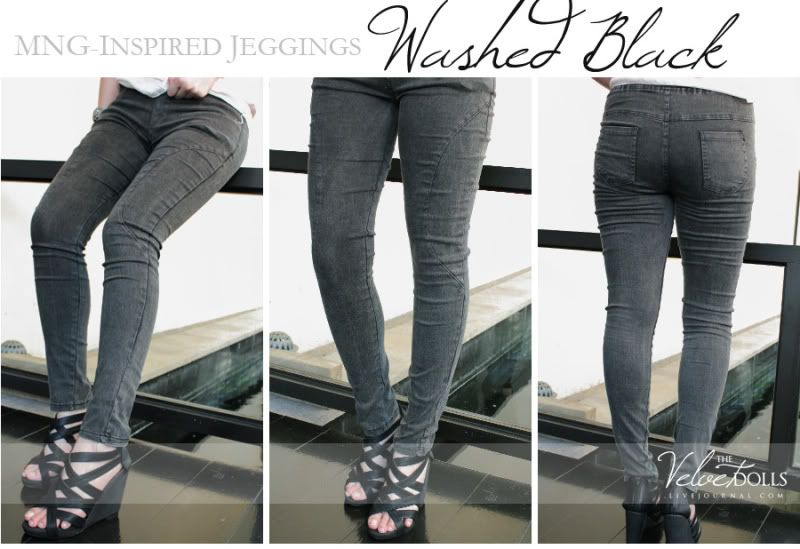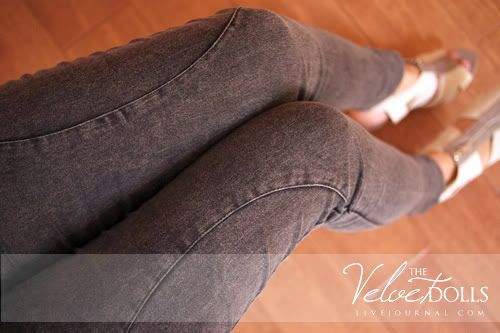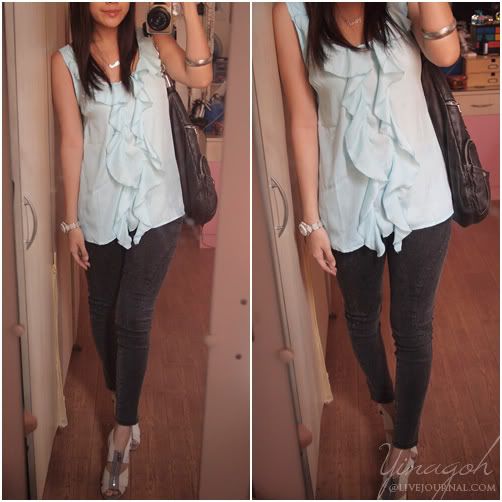 MNG Inspired Jeggings in Black
Brand new!

Waist across 13.5"-18"
Length 37" Rise 10"

Pockets are functional!

Fits UK6-10

We can't stop raving about this pair of jeggings! Its extremely flattering cut will slim and lengthen your legs and the material is so mad soft and comfortable that its wearable even in the current hot weather! The unique hemmed design along the sides is something special and makes this jeggings extra unique! All our friends immediately requested to keep a piece when they got to see and feel the material for themselves! It's a must-buy! Made of processed denim with spandex content. Elasticised waist band


$24.50 mailed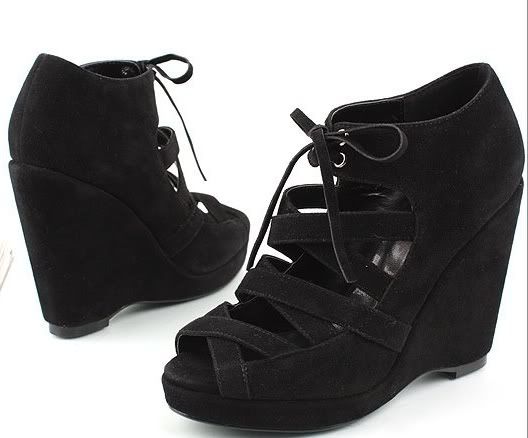 when worn




Measurements




pic credit to wonderstellar and icantrememberwhichsite!

H&M Inspired Criss Cross Suede Wedges in BLACK
worn once. condition 10/10

KR Size 250mm / 39
Other measurements as above
Fits C&K 39/40 best

selling the one in BLACK!

$40 mailed
(meetups possible to my convenience)